Browsing all articles in Nokia
During a media event today, Nokia unveiled its first Windows Phone-powered mobile device.
But before the company's CEO Stephen Elop revealed the phone, he asked everyone there to refrain from taking any pictures. It was strictly to be for the eyes of the invited media only.
Given how much hullabaloo there is surrounding Nokia's deal with Microsoft, however, it's not surprising that someone just had to covertly snap a couple shots.
Originally posted on the Hungarian blog Technet, the pictures reveal a phone that looks remarkably similar to the upcoming Nokia N9 handset, which is likely to be the first and last (that is, the only) phone powered by Meego – the mobile operating system that was to be Nokia's last-ditch effort before signing up for Windows Phone 7.
A slick Gorilla Glass screen and an 8 MP camera including a Carl Zeiss lens are among the first known technical specs of the phone, which reportedly goes by the code name Sea Ray.
Of course, Nokia and Microsoft entered into a partnership earlier this year. In exchange for a huge wad of cash, Nokia agreed to abandon its decades-old Symbian operating system and start using Windows Phone 7 on all of its future phones.
Nokia has a huge, almost monopolistic presence in emerging parts of the world, and it employs some of the most heralded mobile phone designers and manufacturers on the planet. So the company is by no means irrelevant now, even though it has for the first time slipped to below the #1 position on the list of global mobile phone companies.
As expected, neither Nokia nor Microsoft has been willing to comment on when the first Windows Phone 7-powered Nokia handset will be shipped to stores, but it is noteworthy that means they haven't officially ruled out a 2011 launch.
[tgdaily]
Nokia sudah memberikan pengumuman bahwa sejumlah aplikasi multiplatform akan dapat dijalankan pada Nokia N9 dan N950 yang menggunakan OS MeeGo saat diluncurkan nanti untuk umum. Ini bukan tanpa alasan, karena Nokia N900 yang menggunakan OS Maemo (cikal bakal OS MeeGo) yang mana sudah lebih dulu diperkenalkan kepada publik sudah diujicoba untuk menjalankan aplikasi Android dengan bantuan sistem yang bernama Alien Dalvik . Kemungkinan besar ini juga akan terjadi pada Nokia N9 yang memang spesifikasinya tinggi. Kemungkinan besar Nokia N9 dapat menjalankan aplikasi Android tanpa perlu modifikasi lagi. Dibawah ini adalah contoh demo penggunaan Aplikasi Android pada Nokia N900.

Alien Dalvik dapat digunakan untuk menjalankan file Android berekstensi .apk pada OS MeeGo. Namun ini juga tergantung pada hardware yang terdapat pada handphone. Sistem seperti ini juga diterapkan oleh RIM pada BlackBerry Playbooknya yang nantinya akan dapat menjalankan aplikasi Android.
[teknoup]
Nokia saat ini sedang mengerjakan suatu bahan untuk material hardware ponsel masa depannya dengan memakai graphene. Graphene adalah semacam bahan super yang saat ini tidak terlalu banyak diketahui informasi nya. Graphene terdiri dari alotrop dari karbon disepanjang tepi struktur 2D dengan ukuran tidak lebih tebal dari 1 atom. Dengan ukuran sekecil itu, bisa disimpulkan kalau bahan pembuat ponsel Nokia ini akan berukuran sangat tipis.
Meski berukuran tipis, graphene tetaplah salah satu bahan material terkuat yang pernah diuji coba. Dengan bentuk yang fleksibel, ringan, dan mengandung bahan sebagai konduktor panas, graphene lebih tahan rusak hingga 300 kali dibanding besi biasa. Pemain industri sejenis saat ini sudah memikirkan penggunaan bahan graphene untuk menggantikan silikon sebagai bahan mula-mula dari elektronik masa depan. Dengan penelitian yang dilakukan oleh Nokia, perusahaan Finlandia tersebut kini sudah memasuki era bahan material baru untuk kedepannya dan menjadikan graphene sebagai bahan paling menjanjikan untuk mengganti silikon.
Untuk penelitian ini, Nokia dibantu oleh sembilan orang ahli yang empat diantaranya adalah pemenang Nobel ; Dr. Andre Geim, Dr. Konstantin Novoselov, Dr. K. von Klitzing, dan Dr. A. Fert. Jika sukses, maka Nokia akan menjadi leader dari penggunaan bahan graphene sebagai material utama produknyaa dimasa depan.
[teknoup]
Eldar Murtazin, salah satu pembocor ponsel Nokia yang cukup disegani, baru-baru ini telah memperoleh dua prototipe handset Nokia berbasis Windows Phone 7 yaitu Nokia W7 dan Nokia W8. Dari penilaiannya kedua handset ini merupakan produk lama dengan platform baru, yaitu W7 berbasis perangkat keras X7 sementara W8 berasal dari Nokia N8. Meskipun demikian ada juga perubahan komponen di dalamnya karena keduanya memakai chipset Qualcomm yang diwajibkan Microsoft ditanam dalam setiap handset berbasis Windows Phone 7.
Eldar Murtazin menggambarkan W7 seperti HTC Mozart dengan layar LCD resolusi WVGA. Meski bukan memakai layar OLED namun Eldar sepertinya menyukai perangkat ini. Nokia W7 ini sepertinya yang akan diluncurkan pertama kali oleh Nokia.
Nokia W8 akan menyusul kemudian dengan membawa spesifikasi yang lebih tinggi seperti halnya Nokia N8. Kameranya turun menjadi 8MP dengan autofokus dan lampu kilat LED. Meski terlihat jadul namun di dalamnya terdapat prosesor Qualcomm dual-core yang akan membuat kinerjanya lebih trengginas. Murtazin juga mengatakan bahwa pekerjaan prioritasnya adalah menyesuaikan kamera untuk Windows Phone 7 karena karakteristiknya berbeda dengan yang ada di handset lain seperti HTC atau Samsung.
Pada akhirnya dikatakan juga bahwa Nokia merencanakan untuk meluncurkan 12 handset Windows Phone 7 di tahun 2012 nanti. Semoga ada model yang tidak semata didasarkan pada handset Nokia Symbian yang sudah ada di pasaran saat ini.
[teknoup]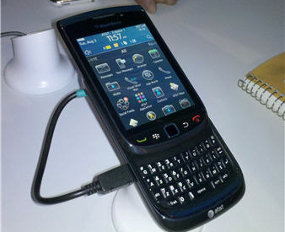 Nokia berduet dengan Microsoft untuk menantang para rival dengan ponsel Windows Phone 7. Berulangkali CEO Nokia, Stephen Elop, menyebut nama Android dan iPhone sebagai lawan berat. Lalu di manakah BlackBerry?
"Kami percaya bahwa apa yang telah kami lakukan dengan Symbian, dikombinasi dengan kapabilitas bisnis dari Microsoft, memberikan posisi kompetifif bagi kami. Ekosistem yang jelas terlihat adalah kami, Android dan Apple," demikian pernyataan terbaru Elop.
Ya, Elop sepertinya kurang menganggap BlackBerry besutan Research in Motion (RIM) sebagai saingan berarti. Padahal BlackBerry masih memiliki pangsa pasar yang kuat. Pihak RIM pun heran mengapa mereka tidak disebut sebagai rival oleh Nokia.
"Mereka justru memudahkan kami dengan tidak menyebut kami sebagai kompetitor. Namun saya kira mereka tahu akan berkompetisi dengan BlackBerry, meski mereka tidak mengatakannya," ucap Jeff McDowell, RIM's Senior VP Business Segment Marketing & Alliances.
"Saya tidak tahu mengapa Anda bisa mengatakan kami tidak berada dalam perlombaan. Kami memiliki pertumbuhan pesat tahun lalu," tutur Jim Balsillie, co-CEO RIM di ajang MWC 2011.
Balsillie mengklaim penjualan handset BlackBerry masih tinggi. Di pasar Inggris Raya misalnya, biro riset Gfk mengungkap pangsa pasar BlackBerry masih 28,2% di tahun 2010.

BlackBerry PlayBook 4G
Di ajang Mobile World Congress 2011, RIM kembali membawa tabletnya, BlackBerry PlayBook. Mereka menyatakan akan merilis dua PlayBook tambahan yang masing-masing mendukung jaringan 4G LTE dan HSPA+.
Belum ada tanggal pasti kapan PlayBook diluncurkan, meski sudah cukup lama dipamerkan pada publik. Mungkin dalam beberapa minggu mendatang
[detikinet]
Nokia announced that
they were adopting WP7 as their operating system. Although some open source advocates might see this as a set-back for Linux, Android is already the best-selling Linux OS of all times. Meanwhile, as a Ben Zander student, all I see is possibility and the the world of opportunities that this opens to developers.
Although they will continue shipping Symbian for a while, they are effectively sun-setting it. Just like you can still purchase Itanium systems from HP, nobody really develops for those anymore.
Nokia had this chart to offer on Friday:
This is fascinating turn of events for C# developers as Nokia will make WP7 more relevant in the marketplace, making C# the lingua-franca of all major mobile operating systems. This astute chart explains why I am basking in joy:
C# and the ECMA CLI everywhere!
Now, certainly lots of developer houses can afford to build their software once for each platform. This is fine if your VC has a mandate to "spend that cash quickly" or if you have a surplus of interns at your disposal.
Now, if trollcats have taught us one thing is that users like the UI of their apps to be as native as possible. That is, mind-blowingly beautiful on iOS and try to match the carpet on the others.
Other snake oil vendors will tell you that you can use the same code across all platforms and still deliver an emotional experience to your users. I agree, you can deliver the same emotion of disgust when using a cross platform toolkit.
With Mono we have taken a different approach, based on our own failures from the past. We give developers access to all of the native APIs in the platform to create the best possible user experience, and exploit every single last bit of functionality available on the platform.
We advise our users to split their user interface code from the engine, or their business logic. Developers should create a native experience for their mobile apps: one per platform. For example, consider Angry Birds on iOS and Angry Birds on Blackberry. Each version adapts to provide the best user experience available on the platform.
This is a grand time to be a mobile developer. This chart illustrates the elegant balance of native experience and code sharing available to C# developers:
[tirania]
Beberapa hari lalu, sesaat semenjak pengumuman kolaborasi Nokia-Microsoft, telah beredar ponsel konsep dengan hardware berdesain khas Nokia dengan software Windows Phone 7. Selain sekian banyak penggemar fanatik Nokia yang masih terkejut dengan keputusan Nokia itu, masih banyak juga yang menyangka ponsel konsep tadi hanya sebuah rekayasa digital.
Namun kenyataannya tidak demikian. Meski masih berbentuk model render, ketua Smart Devices Nokia, Jo Harlow telah mengkonfirmasi di ajang MWC 2011 bahwa prototipe ponsel tersebut memang nyata. Hanya saja spesifikasi detail mengenai ponsel tersebut masih dirahasiakan untuk saat ini. Dari gambar yang ada dapat diketahui ponsel tersebut memiliki desain mirip dengan Nokia C7, layar sentuh besar dan memiliki berbagai warna yang menarik.
Sepertinya akan ada perubahan hardware di segi prosesor mengingat OS Windows Phone 7 membutuhkan setidaknya prosesor Snapdragon.
Dilain sisi, Stephen Elop, CEO Nokia juga telah membantah tuduhan bahwa dia adalah utusan Microsoft yang dikirim untuk memasukkan WP7 kedalam perusahaan saingannya agar bisa meningkatkan pangsa pasar. Begitu banyak reaksi keras yang terjadi atas keputusan Nokia menggunakan OS mobile besutan Microsoft tersebut, termasuk dari penggemar fanatik Symbian dan karyawannya setia Nokia yang terancam akan di PHK terkait perubahan kebijakan strategis tadi.
Apapun yang terjadi, setidaknya ponsel Nokia dengan WP7 akan membawa nuansa tersendiri dan bisa saja juga melambungkan penggunaan ponsel berOS WP7, mengingat Nokia saat ini masih menguasai pangsa pasar ponsel pintar terbesar.
ponsel konsep Nokia-WP7
[teknoup]
Setelah di laporan sebelumnya diberitakan bahwa CEO Nokia bertemu CEO Microsoft dan Google yang kemudian dilanjutkan pengumuman kemitraan Nokia dan Microsoft beberapa hari lalu, hari ini sebuah rumor menarik kembali bergulir. Menurut Eldar Murtazin, salah seorang pentolan dunia mobile di internet, Nokia saat ini juga sedang mempertimbangkan untuk berpartner dengan Google.
Eldar mengatakan bahwa menurut sumber-sumber yang dikenalnya Nokia saat ini sedang bernegosiasi dengan Google. Selain itu kedua pihak sedang menjajaki untuk membentuk sebuah kemitraan dan akan meluncurkan perangkat Nokia Android pertama di tahun 2012. Eldar juga mengatakan bahwa Nokia akan terus berubah dan pada akhirnya tidak akan memakai OS buatan sendiri.
Kabar ini masih berupa spekulasi dan belum tentu benar. Namun selama ini Eldar Murtazin dan sumber-sumber yang dimilikinya merupakan salah satu tokoh mobile di internet yang bisa dipercaya selama ini.
[teknoup]
Ahead of its Strategy and Financial Briefing in London, Nokia has shared some details on what it plans to announce at the event. As expected, the company is aligning its strategy with Microsoft.
By now, you've probably seen the 'burning platform' memo penned by the fresh CEO of the world's largest mobile phone manufacturer, former Microsoft executive Stephen Elop (the existence of the brutally honest memo was first reported by TechCrunch Europe and later published in full by Engadget).
In it, Elop addressed the company's formidable competitors (Apple and Google with its Android OS strategy), who are consistently out-innovating Nokia and steadily taking over its market share. Clearly, Elop was gearing up for the announcement of some significant changes with regards to Nokia's strategy going forward. He delivered. (full press release below)
Here's the meat:
- Plans for a broad strategic partnership with Microsoft to build a new global mobile ecosystem; Windows Phone would serve as Nokia's primary smartphone platform.
- A renewed approach to capture volume and value growth to connect "the next billion" to the Internet in developing growth markets
- Focused investments in next-generation disruptive technologies
- A new leadership team and organizational structure with a clear focus on speed, results and accountability
Windows Phone to become Nokia's primary smartphone platform = huge. Microsoft reportedly offered Nokia hundreds of millions of dollars to make that switch.
Nokia will use Bing for search functionality across its devices, while Nokia Maps will become core to Microsoft's mapping services. Nokia's content and app store will be integrated with Microsoft's Marketplace. More info about the partnership is available here.
Nokia says Symbian will become a 'franchise platform', while MeeGo will become an open-source, mobile operating system project. In their words:
"MeeGo will place increased emphasis on longer-term market exploration of next-generation devices, platforms and user experiences".
Nokia still plans to ship a MeeGo-related product later this year.
The biggest change to the management team: Alberto Torres has apparently stepped down, effective February 10, to "pursue other interests outside the company". Torres joined Nokia in 2004 and was EVP of MeeGo Computers, Mobile Solutions.
As of April 1, Nokia will also boast a new company structure, which features two distinct business units: Smart Devices and Mobile Phones.
You can learn more about what that means in the press release below, which will no doubt be ripped apart by press and analysts in the following hours and days (and beyond).
When the company recently reported its fourth-quarter earnings, Nokia said its estimated market share had shrunk to 31 percent.
With this broad partnership with Microsoft and the organizational overhaul, is a veritable comeback in the cards for the ailing mobile phone maker?
Nokia outlines new strategy, introduces new leadership, operational structure

London, UK – Nokia today outlined its new strategic direction, including changes in leadership and operational structure to accelerate the company's speed of execution in a dynamic competitive environment.

Major elements of the new strategy include:

- Plans for a broad strategic partnership with Microsoft to build a new global mobile ecosystem; Windows Phone would serve as Nokia's primary smartphone platform.
- A renewed approach to capture volume and value growth to connect "the next billion" to the Internet in developing growth markets
- Focused investments in next-generation disruptive technologies
- A new leadership team and organizational structure with a clear focus on speed, results and accountability

"Nokia is at a critical juncture, where significant change is necessary and inevitable in our journey forward," said Stephen Elop, Nokia President and CEO. "Today, we are accelerating that change through a new path, aimed at regaining our smartphone leadership, reinforcing our mobile device platform and realizing our investments in the future."

Nokia plans to form a strategic partnership with Microsoft to build a global mobile ecosystem based on highly complementary assets. The Nokia-Microsoft ecosystem targets to deliver differentiated and innovative products and have unrivalled scale, product breadth, geographical reach, and brand identity. With Windows Phone as its primary smartphone platform, Nokia would help drive the future of the platform by leveraging its expertise on hardware optimization, software customization, language support and scale. Nokia and Microsoft would also combine services assets to drive innovation. Nokia Maps, for example, would be at the heart of key Microsoft assets like Bing and AdCenter, and Nokia's application and content store would be integrated into Microsoft Marketplace. Under the proposed partnership, Microsoft would provide developer tools, making it easier for application developers to leverage Nokia's global scale.

With Nokia's planned move to Windows Phone as its primary smartphone platform, Symbian becomes a franchise platform, leveraging previous investments to harvest additional value. This strategy recognizes the opportunity to retain and transition the installed base of 200 million Symbian owners. Nokia expects to sell approximately 150 million more Symbian devices in the years to come.

Under the new strategy, MeeGo becomes an open-source, mobile operating system project. MeeGo will place increased emphasis on longer-term market exploration of next-generation devices, platforms and user experiences. Nokia still plans to ship a MeeGo-related product later this year.

In feature phones, Nokia unveiled a renewed strategy to leverage its innovation and strength in growth markets to connect the next billion people to their first Internet and application experience.

New leadership team, operational structure
This new strategy is supported by significant changes in Nokia's leadership, operational structure and approach. Effective today, Nokia has a new leadership team with the commitment, competencies and innovative thinking needed in today's dynamic environment.

The Nokia Leadership Team, previously the Group Executive Board, will consist of the following members: Stephen Elop, Esko Aho, Juha Akras, Jerri DeVard, Colin Giles, Rich Green, Jo Harlow, Timo Ihamuotila, Mary McDowell, Kai Oistamo, Tero Ojanpera, Louise Pentland and Niklas Savander.

Alberto Torres has stepped down from the management team, effective February 10 to pursue other interests outside the company.

The renewed governance will expedite decision-making and improve time-to-market of products and innovations, placing a heavy focus on results, speed and accountability. The new strategy and operational structure are expected to have significant impact to Nokia operations and personnel.

New company structure
As of April 1, Nokia will have a new company structure, which features two distinct business units: Smart Devices and Mobile Phones. They will focus on Nokia's key business areas: high-end smartphones and mass-market mobile phones. Each unit will have profit-and-loss responsibility and end-to-end accountability for the full consumer experience, including product development, product management and product marketing.

Smart Devices will be responsible for building Nokia's leadership in smartphones and will be led by Jo Harlow. The following sub-units now in Mobile Solutions will move under Smart Devices:
- Symbian Smartphones
- MeeGo Computers
- Strategic Business Operations

To support the planned new partnership with Microsoft, Smart Devices will be responsible for creating a winning Windows Phone portfolio.

Mobile Phones will drive Nokia's "web for the next billion" strategy. Mobile Phones will leverage its innovation and strength in growth markets to connect the next billion people and bring them affordable access to the Internet and applications. The Mobile Phones unit will be led by Mary McDowell.

Markets will be responsible for selling products, executing compelling marketing and communications, creating a competitive local ecosystem, sourcing, customer care, manufacturing, IT and logistics across all Nokia products. It will be headed by Niklas Savander.

Services and Developer Experience will be responsible for Nokia's global services portfolio, developer offering, developer relations and integration of partner service offerings. Tero Ojanpera will lead the Services and Developer Experience unit in an acting capacity.

NAVTEQ, an integral part of Nokia's location and advertising business, will be headed by Larry Kaplan, and continue as a separate reporting entity.

The CTO Office will be responsible for Nokia's technology strategy and forward-looking technology activities, including Nokia Research Center. It will be headed by Rich Green.

Design, responsible for Nokia product and user experience design, will be led by Marko Ahtisaari.

The CFO Office, responsible for all financial activity, will be headed by Timo Ihamuotila.

Corporate Development, responsible for driving implementation of Nokia's ecosystem strategy and strategic partnerships, will be headed by Kai Oistamo.

Corporate Relations & Responsibility, responsible for Nokia's government and public affairs, sustainable development and social responsibility, will be led by Esko Aho.

Human Resources will be led by Juha Akras.

Legal and Intellectual Property will be led by Louise Pentland.

Nokia Siemens Networks continues in the Nokia Group as a separate reporting entity.

[techcrunch]
Dunia internet saat ini cukup dihebohkan dengan rumor bahwa Stephen Elop, CEO Nokia berencana untuk mengambil keputusan mengenai kebijakan strategis Nokia di masa depan dengan mengadopsi platform Android atau Windows Phone 7.
Beberapa argumen pun telah banyak beredar terkait berita ini. Ada yang mengabarkan kalau Microsoft dan Google seharusnya menawarkan Nokia ratusan juta dolar untuk berganti platform ke Windows Phone 7 atau Android.
Belum lama ini, Elop menuliskan catatan yang akhirnya bocor yang disebut juga sebagai memo "burning platform". Didalam memonya, Elop mengkonfirmasi bahwa Nokia sedang dilanda masalah dan harus segera membuat perubahan berarti, yang mengarah ke spekulasi bahwa Nokia akan beralih ke OS besutan Google atau Microsoft.
Disinilah New York Times melaporkan bahwa untuk membuat Nokia beralih, Google dan Microsoft tengah menggelontorkan ratusan dolar dalam bentuk asisten engginering dan dukungan marketing, menurut seorang yang telah selesai berkonsultasi dengan perusahaan raksasa tersebut.
Perlu diingat bahwa Nokia masih menjadi manufaktur ponsel pintar terbesar di dunia untuk saat ini, tentu kerjasama/hubungan spesial ini akan menjadi keuntungan bagi semua pihak yang terkait, termasuk Microsoft atau Google (tergantung yang mana yang akan dipilih Nokia).
Pengumuman hasil keputusan Nokia dikabarkan akan rampung hari ini waktu setempat. Yang mana yang kira-kira akan dipilih Nokia?
[teknoup]
Blogroll
Google Search :)
Calendar
Archives
Recent Posts